M.D. Harrison, P. Masci and J.C. Campos
Formal modelling as a component of user centred design
In M. Mazzara, I. Ober and G. SalaŁn, editors, Software Technologies: Applications and Foundations, volume 11176 of Lecture Notes in Computer Science, pages 274-289. Springer. 2018.

---
Abstract
User centred design approaches typically focus understanding on context and producing sketch designs. These sketches are often non functional (e.g., paper) prototypes. They provide a means of exploring candidate design possibilities using techniques such as cooperative evaluation. This paper describes a further step in the process using formal analysis techniques. The sketch design of a device is refined into a specification that is then analysed using formal techniques, thus providing a systematic approach to checking plausibility and consistency during early design stages. Once analysed, a further prototype is constructed using an executable form of the specification, providing the next candidate for evaluation with potential users.The technique is illustrated through an example based on a pill dispenser.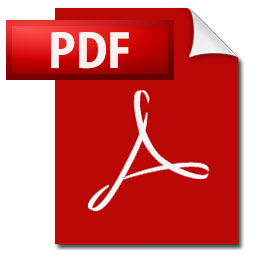 @inproceedings{HarrisonMC:2018b,
 author = {M.D. Harrison and P. Masci and J.C. Campos},
 title = {Formal modelling as a component of user centred design},
 booktitle = {Software Technologies: Applications and Foundations},
 series = {Lecture Notes in Computer Science},
 volume = {11176},
 pages = {274-289},
 editor = {M. Mazzara and I. Ober and G. SalaŁn},
 publisher = {Springer},
 year = {2018},
 abstract = {User centred design approaches typically focus understanding on context and producing sketch designs. These sketches are often non functional (e.g., paper) prototypes. They provide a means of exploring candidate design possibilities using techniques such as cooperative evaluation. This paper describes a further step in the process using formal analysis techniques. The sketch design of a device is refined into a specification that is then analysed using formal techniques, thus providing a systematic approach to checking plausibility and consistency during early design stages. Once analysed, a further prototype is constructed using an executable form of the specification, providing the next candidate for evaluation with potential users.The technique is illustrated through an example based on a pill dispenser.},
    doi = {10.1007/978-3-030-04771-9_21}
}
Generated by mkBiblio 2.6.23