!Converted with LaTeX2HTML 95 (Thu Jan 19 1995) by Nikos Drakos (nikos@cbl.leeds.ac.uk), CBLU, University of Leeds >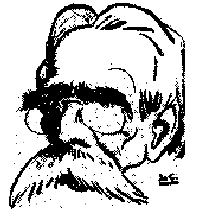 Formal Methods: The CAMILA Perspective
CAMILA is a software system system aiming at promoting the use of Formal Methods at industrial level. The project (1990-93) was funded by JNICT (Research Grant 169/90). Further developments have been supported by the Informatics Department of the U.Minho \ and INESC Group 2361.
Traditional software engineering is admittedly an under-developed branch of Computing Science.
Structured Programming (1970's), Declarative Programming (1970-80's) and Object-Oriented Programming (1980's) have failed to resolve the ``software crisis''.
``Traditional'' Formal Methods are not effective enough.
Industry has been very slow in adopting formal methods.
Simplicity --- industry will never absorve formal methods based on complex mathematical theories.
Compatibility --- formal methods cannot replace traditional methods altogether.
Tools --- formal methods should be supported by tools and environments.
Flexibility --- formal method tools should be easily portable across machine platforms and be able to communicate with existing (traditional) tools.
Modularity --- or common sense applied to software development; warning: informal modularity is worse than formal monolithic development.
Reusability --- requires a formal classification scheme; otherwise, repositories are full of things we will never find.
Back to ``good engineering habits'' --- in school Physics we are taught a universal strategy for problem solving:

understand the problem,
build a mathematical model of your understanding of it,
reason in this model,
upgrade your model, if necessary,
calculate a solution

Why don't we do likewise in software development?
---
[ Back to the CAMILA Home Page ]

---
Jose Nuno Oliveira
Fri Mar 21 12:00:56 WET 1997